Toronto Blizzard Scholarship Development Program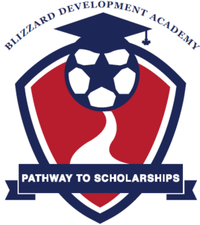 Toronto Blizzard in Association with Blizzard Development Academy
Presents
Toronto Blizzard Year Round Programming
October 2022 – September 2023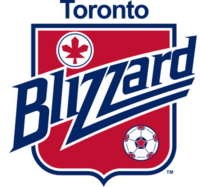 Winter Training Sessions Start October 28, 2022
The Toronto Blizzard Winter program is a comprehensive program that encompasses fitness training, footwork and technique, game awareness, tactics and more. Players will have the opportunities to put their skills to use on the pitch through a variety of league games, indoor competitions, US tournaments and NCAA exhibition games (specific participation age group dependent)
WILD WATER KINGDOM (Wet and Wild) – Full Field
7885 Finch Ave. W, Brampton, L6T 0B2
DATES & TIMES:
Tuesday: 6:00 – 7:30 (U12 & younger)
Friday:  7:30pm – 9:30pm (All Age Groups)
Saturday: 11:00am – 2:00pm (U13 & Older)
Sunday: 12:30pm – 2:30pm (All Age Groups)
NOTES:
Christmas + New Years off
Easter weekend off
Combines-Showcases are additional cost 
30-50 games per age group 
Mainly NCAA D1 games (U13+ age groups)
Monday & Wednesday, Girls & Boys – 6:30pm -9:00pm
(Divided by age group)
U12 and Under: 6:30pm – 8:00 pm.
U13 & Older: 6:45pm – 9:00pm.
INCLUDES:
6 months pass to York U Track & Field Centre

Trainer and couches at York University

Liability Insurance

6 months of specialized periodization and core-specific training.

Need player medical clearance before training or re-entering sessions with injuries.

Up to 288 hours of soccer-specific training on field and dry land.

Age-appropriate weight training.